Floral prints have been given a fresh new twist this season and we cant resist getting our hands on them. No longer can floral be thought of as out dated and Grandma wear.
We took a trip through a local park and found ourselves immersed in Springtime activity and calming breezes.
In combination with our relaxing surroundings, these dainty prints, dusty hues & vintage vibes will definitely soften the everyday bustle of city life.
Hairbow: Urban Outfitters, Top: Vintage, Shorts: Zara, Socks: H&M, Wedges: H&M, Belts: Aldo, Necklaces: unknown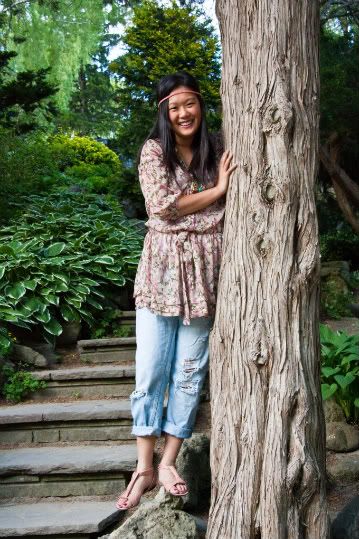 Headwrap: H&M, Top: Costa Blanca, Boyfriend Jeans: American Eagle, Sandals: Zara, Necklace: Unknown, Bangle: Old Navy