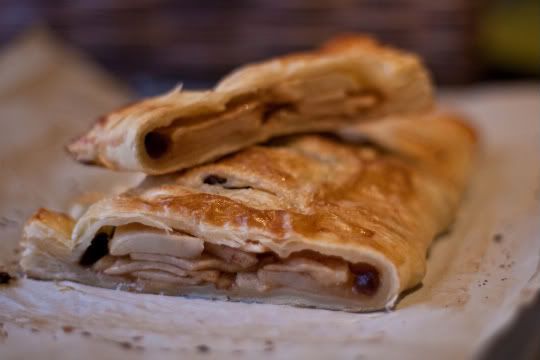 As per Katie's post a few days ago, we both got a HUGE bag of apples to go home with after our trip to th
Apple Orchard
. With these apples in hand, the first thing that came to my mind was
APPLE STRUDEL
.
It is always a struggle whenever my boyfriend and I are at the bakery... he is a Cherry Strudel kind of man... and I am always an apple kinda of girl.
This apple strudel is my go-to recipe whenever I want some quick and last minute treats. This apple strudel with puff pastry is super fast & easy, when compares to the traditional phyllo strudel receipe. Seriously who has times to work with Paper thin phyllo when you want something quick?!
Here are just a list of simple ingredient..
- 1 sheet of Butter Puff Pastry (get the pre-rolled ones, it will save you a LOT of time & hassel!)
- 2-3 Apples (depending on size)
- 1/4 cup of Sugar
- 1 teaspoon of Lemon Zest (approx. 1/2 of lemon)
- 1 table spoon of Fresh Lemon Juice (approx 1/2 of lemon)
- 1 teaspoon of Cinnamon
- 1/4 cup of Raisins (optional)
- 1 Egg
- 1 tablespoon of butter
- Powder Sugar (optional)
**
you do not have to follow it exactly, ingredient can be added or subtracted base on taste and what you like!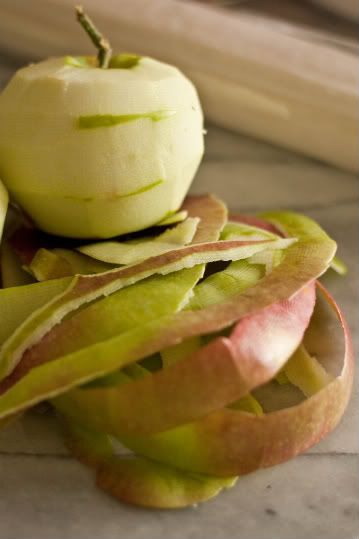 of course... first you will need to peel the apples!! I find peeling apple is extremely relaxing!
O ya! preheat your oven to 425 degree (or refer to your puff pastry box for suggested temperature)
Zest your lemon using a zester into a Large size bowl. Then cut your lemon in half, pick out as many seeds as possible, stick a fork in the lemon & twist to squeeze the juice into the bow.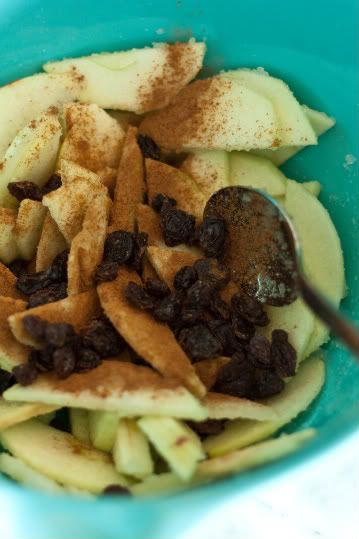 Remove the apple cords, and slice apple into 1/8" thick. Put apple, raisins & cinnamon into the bowl with Lemon. Then Mix.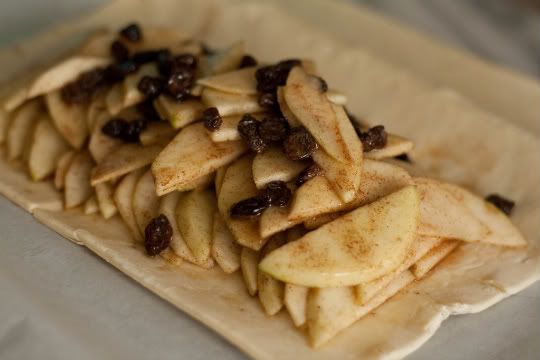 Line a rimmed cookie sheet. Lay puff pastry at upper portion of cookie sheet, then arrange the apple mixture onto bottom half of the pastry, then pour excess juice over arranged apple slices.
Dab couple small butter pieces on top of apple mixture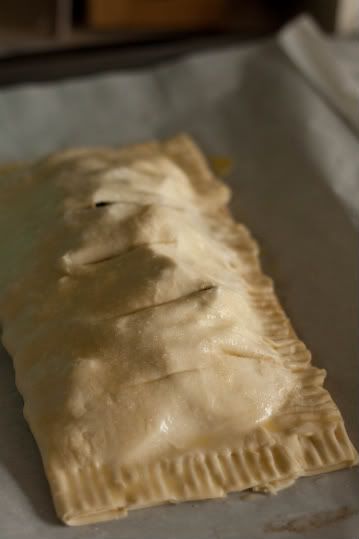 Mix the egg with one tablespoon of Water. Brush egg wash around edges of puff pastery. Fold over, and press fork at the edges to crimp the edges.
Brush top of pastry with egg wash, then sprinkle sugar on to. Slit top of strudel 5 times to allow steam to vent.
Place on middle rack and bake for appox 25 mins or until pastry is crispy and golden brown.
Let cool on rack, slice into pieces and dust with powder sugar if desired.
Viola! Grab a fork & enjoy!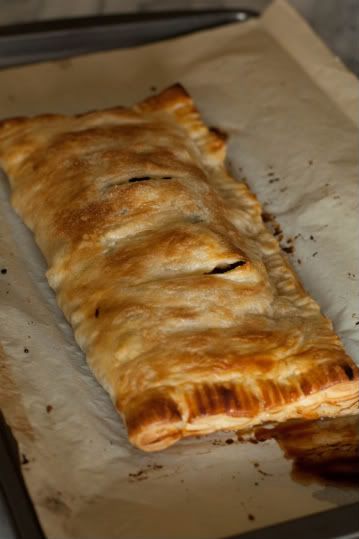 Kate for F3