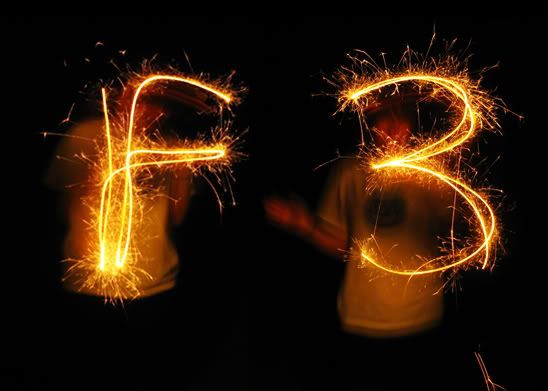 Me showing off my amazing sparkler writing skills.
Canada Day turned out to be quite productive... right after I got off my lazy arse. I got the cake done, did some minor gardening and even popped out some mini sandwiches. Seriously, if you knew me in real life you'd know that I NEVER make food for myself.. or others for that matter. I'm the sort of person who'd rather just buy every meal as it comes. So the fact that I managed to put together TWO edible items is sorta kinda amazing for me.
Check out these mini tuna melts! I find that things taste better when inside of a croissant... so that was my starting point. Add on a good chunk of avocado, a squirt of mustard, spoonful of tuna salad and cover with havarti cheese. Yummm!
Ready for the broiler.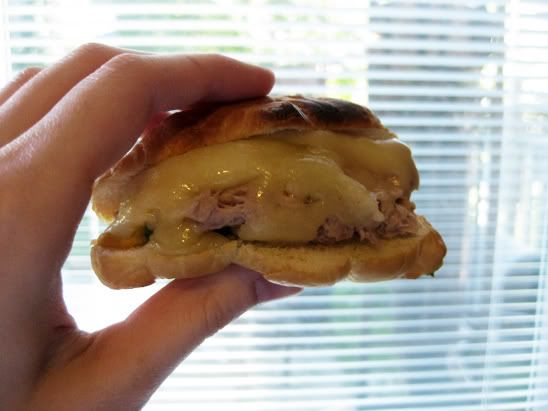 Ready for my mouth.
After eating some food, napping and realizing that it was already passed 3PM... I threw on some footwear and went outside to help my mom out with the front yard. My sister Kirstie and I did a ridiculous amount of weeding. I'm pretty sure I pulled a muscle in my shoulder from all the heavy pulling we did. Anyways, we did well! Being sore just proves that fact. And now that the weeds are out of the way, theres more room for things like this!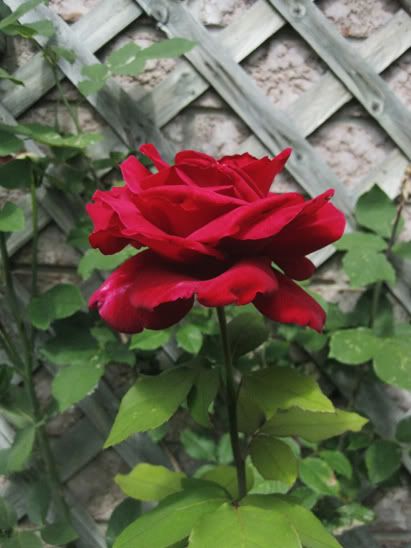 Sadly, all I can think of is Beauty and the Beast when I look at this.
The day slowly came to an end and I was finally able to reveal my masterpiece. Tada!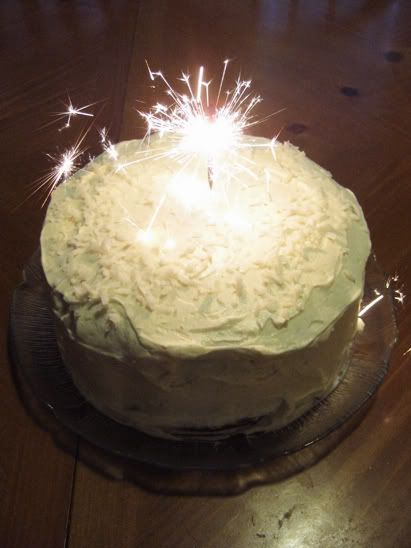 Red Velvet Sparkler Attack!
I made a red velvet cake with cream cheese icing. It was so good! I found the recipe off of
Joy of Baking.
The only thing that sketched me out was the insane amount of red food colouring required. I was only able to do 1 tablespoon as that completely exhausted my red food colour supply, but I think it was still enough to get a punch of red.
And while I'm at it... Happy Early

4th
of
July
!
Katie
for F3