It has been torching 40c degree out here in Toronto, but I can't help but start to think about my fall Wardrobe.
I was browsing thru Style.com over the weekend, I got to say my favorite collection for Fall 2010 is Miu Miu. You must think that my opinion is little biased as I am a big fan of the brand. But seriously, look at the collection!
Embroidered Lace, Skinny Bow ties and Anemone Appliqué create a delicate & soft contrast to sturdy heavy felt wool fabrication. The silhouettes are easy to wear and will look great on most body shapes. The skinny trousers will make your leg look like they will never end.
An unexpected colour palette of Black with tangerine, gold, purple & lavender is so different rest of Fall 2010 collection. I seriously need to add some Shocking tangerine for my fall wardrobe!
Seriously Miss Prada, you are killing me softly with your clothes.
P.S. the sound track of runway is AMAZING - seriously - Culture club? Boy George? AMAZING!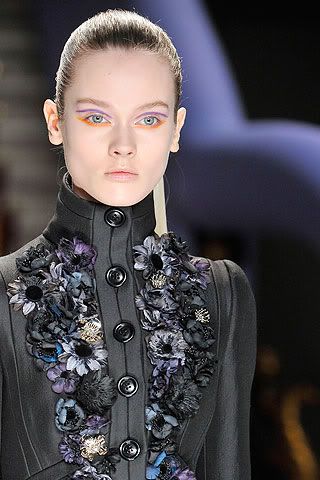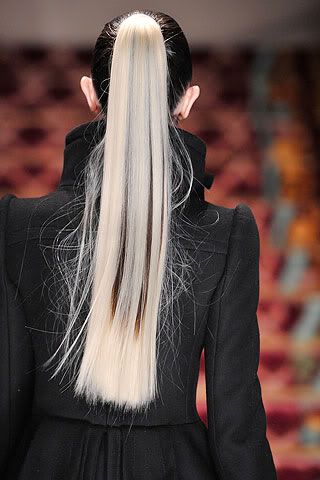 All photos via
Style.com
Kate for F3